Speedgolf is FAST, promotes FITNESS but most of all is FUN!
BREAKING NEWS….BREAKING NEWS….
Chris Benians wins the 2017 British Open Speedgolf Championship!
Chris Benians wins the 2017 British Open Speedgolf Championship by the smallest margin imaginable! Chris won with a Speedgolf Score of 116:13. Runner up was George Boxall who was tantalizingly close with a Speedgolf Score of 116:17, possibly the closest margin in any Speedgolf tournament! Congratulations to our new Ladies Champion, Lizzie Taylor.
The Novice winner was Simon Wooderson.  All completed 18 holes.
New for 2017 was the 10 hole Team Pairs event won by Piltdown Pioneers!
Watch a longer clip here Congratulations to all those who competed, a magnificent effort on a stunning course. – Well done! Check out the Top of the Leaderboard 2017 British Open Leaderboard, photo slideshow to follow shortly.
Lets give our Speedgolfers the recognition they deserve! Please share some of our recent Press coverage
If you are interested to play Speedgolf and based in the UK sign up for news of how to play next season. If you are not in the UK check out the new Global Speedgolf  website aimed at facilitating the growth of Speedgolf across the GLOBE
…………………………………………………………
Don't forget to check out our Blog for inside information on the sport, it's players and  key tournament overviews. Latest Blog features the New York Speedgolf Open, but don't miss a New 500 Yard PAR 5 World Record and British Speedgolf's debut at the home of England Golf at Woodhall Spa!
Read our latest Press from Today's Golfer SPEED GOLF: An honest verdict or the Quick Round piece in The Sun
…………………………………………………………
Browse through some Speedgolf action below to get a feel for the sport
Trans World Sport features Speedgolf !
Trans World Sport is the world's longest running weekly television sports programme and we are delighted to share a feature about Speedgolf from last year's British Championship. Watch it on YouTube here 
We hope you will be inspired to pick up the pace!  Get Fit, Save Time, Have Fun – Play Speedgolf
………………………………………………………
England Golf announce support of British Speedgolf!
England Golf, the UK's Amateur Golf governing body, announces its support of British Speedgolf. England Golf is partnering British Speedgolf to help promote the fast and fun version of the game as part of its national Golf Express campaign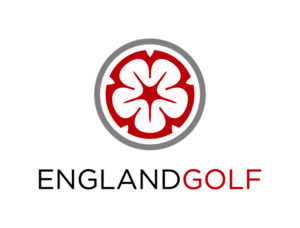 Golf Express and British Speedgolf both support the aim to get more people playing golf by attracting them with quicker formats, with particular focus on the fitness benefits. Read more
………………………………………………………
If you've an interesting Speedgolf story please let us know, we'd love to share your contribution.