Speedgolf is FAST, promotes FITNESS but most of all is FUN!
Last chance to register for the West Kent Speedgolf Open – Sunday 25 June 2017
Please email 'Speedgolf George' at GeorgeBoxall@hotmail.com direct for late entries!
………………………………………………………
The Countdown to the British Open Speedgolf Championships has started !
REGISTRATION IS NOW OPEN!  The 2017 British Open  is moving to an exciting new venue.  Pick up the pace and take on a new golfing challenge in 2017; put Sunday 17th September 2017, places are limited so secure your place NOW
Speedgolf is not an elite sport so you don't have to be a Top Flight Golfer or runner to compete, the novice category will offer a number of places for those less proficient in golf. See more….
………………………………………………………
May signals the start of the UK Speedgolf season !
If you are feeling inspired, now is the time to pick up the pace and Fit in some Speedgolf. Many have already started getting in Speedgolf rounds at their local golf club but keep you eye on our Events page for other opportunities to try Speedgolf or compete.
Whether you are playing Solo in the UK or anywhere else around the world, we encourage you to share you rounds by joining our brand new Strava Clubs (Speedgolf UK  & Speedgolf Global) Don't be shy join in an lets extend the great camaraderie experienced by our players at events to a digital platform!
Are you a PGA Pro thinking about trying Speedgolf? Read our latest Blog post from PGA Pro Wesley Cupp
………………………………………………………
Trans World Sport features Speedgolf !
Trans World Sport is the world's longest running weekly television sports programme and we are delighted to share a feature about Speedgolf from last year's British Championship. Watch it on YouTube here 
We hope you will be inspired to pick up the pace!  Get Fit, Save Time, Have Fun – Play Speedgolf
………………………………………………………
England Golf announce support of British Speedgolf!
England Golf, the UK's Amateur Golf governing body, announces its support of British Speedgolf. England Golf is partnering British Speedgolf to help promote the fast and fun version of the game as part of its national Golf Express campaign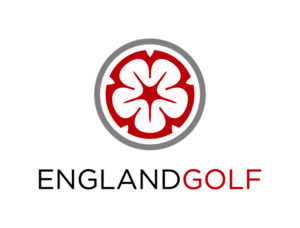 Golf Express and British Speedgolf both support the aim to get more people playing golf by attracting them with quicker formats, with particular focus on the fitness benefits. Read more
………………………………………………………
Who are the top-ranked Speedgolfers in the world?
More and more people are asking, "Who are the top-ranked Speedgolfers in the world?"
The votes are in! We are pleased to share the third edition of the Speedgolf Power Rankings.
Congratulations this time goes to Emma Morgan, UK's No 1 Women's Speedgolfer who makes the Top 10 in the Women's listings. All change at the top of the Men's ranking as Wesley Cupp takes the No 1 slot!
You can view the new 2017 World Speedgolf Power Rankings PDF here
You can also listen to the Pace of Change podcasts  which gives a breakdown of the movers and shakers as follows:
Men's World Rankings Ep 060 LISTEN   http://bit.ly/2oiNnjJ
Women's World Rankings Ep 061  LISTEN  http://bit.ly/2poQZme
………………………………………………………
Congratulations to Jamie Young who became the 2016 World Speedgolf Champion in a thrilling and fast two day championship at The Glen Club, near Chicago, USA. 29 players from as far afield as Japan, Ireland, England and Australia competed for the World Title. The Championship was run over two days, with players completing two 18 hole Speedgolf rounds. Jamie is 52 from Kenosha, Wisconsin, USA. Over the two days his combined Speedgolf Score was 254:28 demonstrating a solid golf performance and consistently fast times just over 50 minutes in both rounds!
Aside from the Elite field, others from across the globe competed in the amateur and age range classes and the dedicated women's division. Most completed their 18 holes in under 70 minutes with the best in the field shooting just a few strokes over PAR.
Don't forget to check out our Blog for inside information on the sport, it's players and  key tournament overviews . If you've an interesting Speedgolf story please let us know, we'd love to share your contribution.