Other Events & World Speedgolf News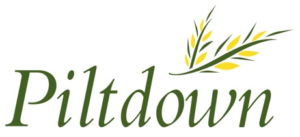 Piltdown Golf Club – 9 hole Speedgolf Taster
Sunday 23rd July 8.00 am – 9.30 am
A Fun Informal 9 hole Speedgolf session perfect to try the sport so don't be shy. The course at Piltdown GC is fairly flat so not too physically demanding for those trying jogging between shots for the first time! Also a chance for those competing at the British Open Speedgolf Championships in September to play 9 holes of Speedgolf to get a feel for the course, the club and the terrain!
Whether a complete beginner or a regular Speedgolfer all will be welcome.
Price £15.00 for all non-members for 9 holes Secure your place NOW
Golf but FASTER! Speedgolf involves playing a round of golf in the lowest possible sum of golf strokes combined with the time taken to run the golf course.
The challenge is balancing your running pace whilst quickly and accurately playing your shots to get the lowest score possible.
Individual Players will be set off at 6 minute intervals
Address: Piltdown Golf Club, Golf Club Lane, Piltdown, Uckfield TN22 3XB
For more information  contact us using the form here
Dress code: please could all players wear collared shirt, and comfortable golf or leisure wear &  trainers (no spiked golf shoes)
What to bring:
Up to 7 clubs carried by hand or in a lightweight pencil bag
Golf Balls
Golf Tees
A Water bottle to keep hydrated
2017 Global Speedgolf Event Schedule
4 – 5 March 2017
TORO New Zealand Speedgolf Open
Rotorua (Arikikapakapa) Golf Club, NZ
 
11 March 2017
Australian Speegolf Open
Yarra Bend, Melbourne, Australia
 
28 August 2017

 

New York Speedgolf Open
Rome Country Club New York, USA
Aug/Sept 2017 TBC

 

Ireland Speedgolf Open
TBC
 
4 September 2017
Japan Speedgolf Championships
One Way CC

 

 
17 September 2017
British Open Speedgolf Championships More

Piltdown Golf Club, East Sussex, UK

 

 
December 2017 TBC
US Speedgolf Open Championships
The Golf Club of Houston, Texas USA

 

 
Anyone interested in competing in the above should contact us for more information; we will be delighted to put you in touch with the event organisers.
Get into Speedgolf
Its Fast, Fun and great for fitness