Media Interest? Please get in touch
Want to run a feature on Speedgolf? Contact us to discuss photo stills or Broadcast Quality HD archive video footage
Speedgolf featured in Outdoor Fitness
Try Something New! An apt heading for this piece in Outdoor Fitness Magazine. Great to see we are gaining recognition from the Fitness arena as well as Golf & Running! Enjoy. Outdoor Fitness Try something New
 
Speedy George featured in Runner's World UK
George Boxall, or as we know him 'Speedy George' is featured in the November issue of Runners's World, out now! If you can't get your hands on a copy, don't worry you can read this article George Boxall Runners World. This article was filed before this year's British Open Speedgolf Championships, George did one better this year coming a very close Runner Up!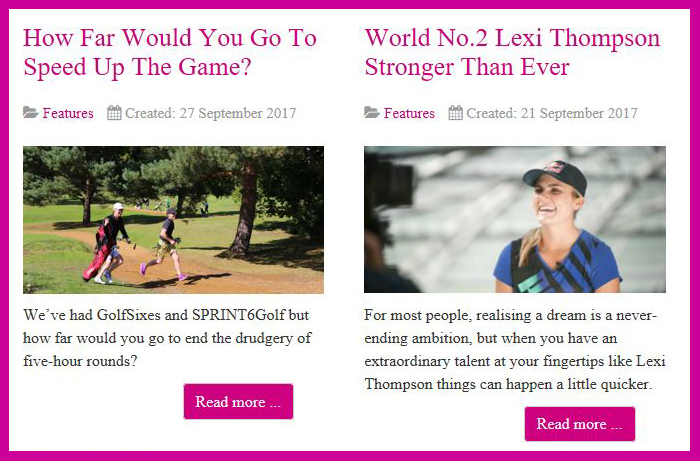 Great piece in Women & Golf 
Trans World Sport features Speedgolf !
Trans World Sport is the world's longest running weekly television sports programme and we are delighted to share a feature about Speedgolf from the 2016 British Speedgolf Championship. Watch it on YouTube here
We hope you will be inspired to pick up the pace!  Get Fit, Save Time, Have Fun – Play Speedgolf
………………………………………………………
England Golf announce support of British Speedgolf!
England Golf, the UK's Amateur Golf governing body, announces its support of British Speedgolf. England Golf is partnering British Speedgolf to help promote the fast and fun version of the game as part of its national Golf Express campaign
Golf Express and British Speedgolf both support the aim to get more people playing golf by attracting them with quicker formats, with particular focus on the fitness benefits. Read more
………………………………………………………
…………………………………………………………