Accelerate your game
Speedgolf is FAST, promotes FITNESS but most of all is FUN!
2022 Speedgolf World Championships 
Venue: World Golf Village St. Augustine , Florida, USA
Dates: 13-17 November 2022
Read More! Also see dates for other European Speedgolf Tournaments. 
Courtesy of BBC Breakfast
Mike Bushell's report on the 2021 British Open Speedgolf Championships hosted at
The Springs, Wallingford, Oxfordshire.
This was the first time the event was 36 holes over 2 days.
Luke Willett wins the  2021 British Open Speedgolf Championships !
Luke Willett wins the  British Open Speedgolf Championships at The Springs, a stunning venue near Wallingford,  Oxfordshire.
Reuters – 'Watch'
Meet Scott Richardson, worlds first amputee competitor to take part in a national speedgolf championship
Over 142K views! #Speedgolf Be Inspired
Check out our Video Vault to watch the team from Golf Monthly trying Speedgolf, a World Speedgolf first as Scott Richardson becomes the 1st Amputee to compete in a championship, NBC's Today Show piece from across the pond on Lauren Cupp plus Scott Dawley on his new Speedgolf World record and plenty more to inspire you!
 There were no National Speedgolf events in 2020 due to the pandemic restrictions!
GOLF REIMAGINED!
Speedgolf is a fun, fast, and fitness-oriented alternative to traditional golf. It's about one sport that unites two of the largest lifestyle communities in the world, Golf and Running! It also satisfies a myriad of today's modern challenges to a healthy and active lifestyle.
Speedgolf is essentially a faster more athletic format of golf. Speedgolfers who play competitively, do jog between shots but even those at the very top of the sport rarely sprint; Speedgolfers  think about Pace rather than Speed – finding an optimum pace for their fitness and endurance whilst maintaining their golf shot accuracy. A Speedgolf Score is a combination of Golf Strokes plus the Time to complete the round.  Whether taking a brisk walk, power walk or progressing to a jog, some or all of the time, Speedgolfers should also aim to save time by eliminating practice swings and other time consuming rituals that lead many to over-think their game. In doing so, contrary to what one might expect, many Speedgolfers actually find that their golf game improves!
For a full round at 'speed' Speedgolfers need a clear course, which is the main reason that those who practice regularly play at 1st tee. Aside from fewer clubs and suitable attire there are very few rule changes and NOTHING a club has to put in place in terms of equipment. If you are interested to try or play Speedgolf please subscribe to our Newsletter by completing our Mail Chimp subscriber form below as this will help us build participation to bring Speedgolf to a wider geographical area. 
British Speedgolf is proud of its innovation credentials. Speedgolf is gaining momentum in the UK and across the world. Why not join the Speedgolf movement.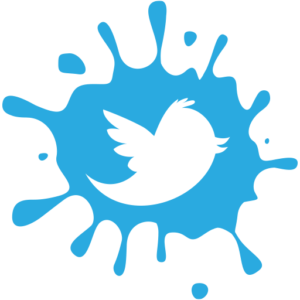 Check out our tweets and help us make a splash on Twitter. Follow the links below to our other social media platforms
Explore the new Speedgolf Video Vault where we will showcase Speedgolf media from the UK and  across the globe!