The 2021 British Open Speedgolf Championships were contested on Sunday 19th September and Monday 20th September 2021.
Our tournament host, The Springs near Wallingford in Oxfordshire was a stunning venue and the course optimised for speedgolf.   The 2021 British Open Speedgolf Champion was Luke Willett, a 37 year old PGA Pro from Buckinghamshire. Check out the drone shots video courtesy of The Springs, Darwin Escapes. 
The distance covered is approximately 7km with a very modest elevation of 1 metre, so ideal for Speedgolf, less physically demanding than some of our previous venues that contained draining hills! Click here to view The Springs Course map
Speedgolf addresses pace of play head on and attracts those who seek a fresh fitness challenge.
Scott Richardson recorded a World First for Speedgolf by becoming the 1st Amputee to compete in any National Speedgolf Championship. He completed his first 18 holes in under 75 minutes and his second round on day 2 was even faster at 71 minutes and 16 seconds! Awe Inspiring for the whole speedgolf community. Video from Reuters 'Watch' with over 142K views!
The British Open Speedgolf Championships is the oldest and widely regarded as one of the most prestigious Speedgolf championship in Europe. See the Full Results here
Congratulations to Jamie Reid who won the  2019 British Open Speedgolf Championship! It was a close call between the top three at the fabulous Foxhills, near Chertsey, Surrey on  their challenging championship Longcross Course.
2nd place went to the UK's Chris Benians while Mikko Rantanen came 3rd. Chris Fenn took the Amateur Title, whilst Kathy Leppard was the women's champion. Leaderboard and Full Results.
Great to see some news exposure, check out this report from Dutch Broadcaster RTL
​
Chris Benians 2019 SG Score
Mikko Rantanen 2019 SG Score
Enjoy this photo montage from the 2019 British Open Speedgolf Championships
Congratulations to George Boxall and Tom Roberts for winning the 2019 British Speedgolf Pairs Championship, hosted at Sweetwoods Park Golf Club on the Kent/Sussex border. Head to the Video Vault to see some action from the event.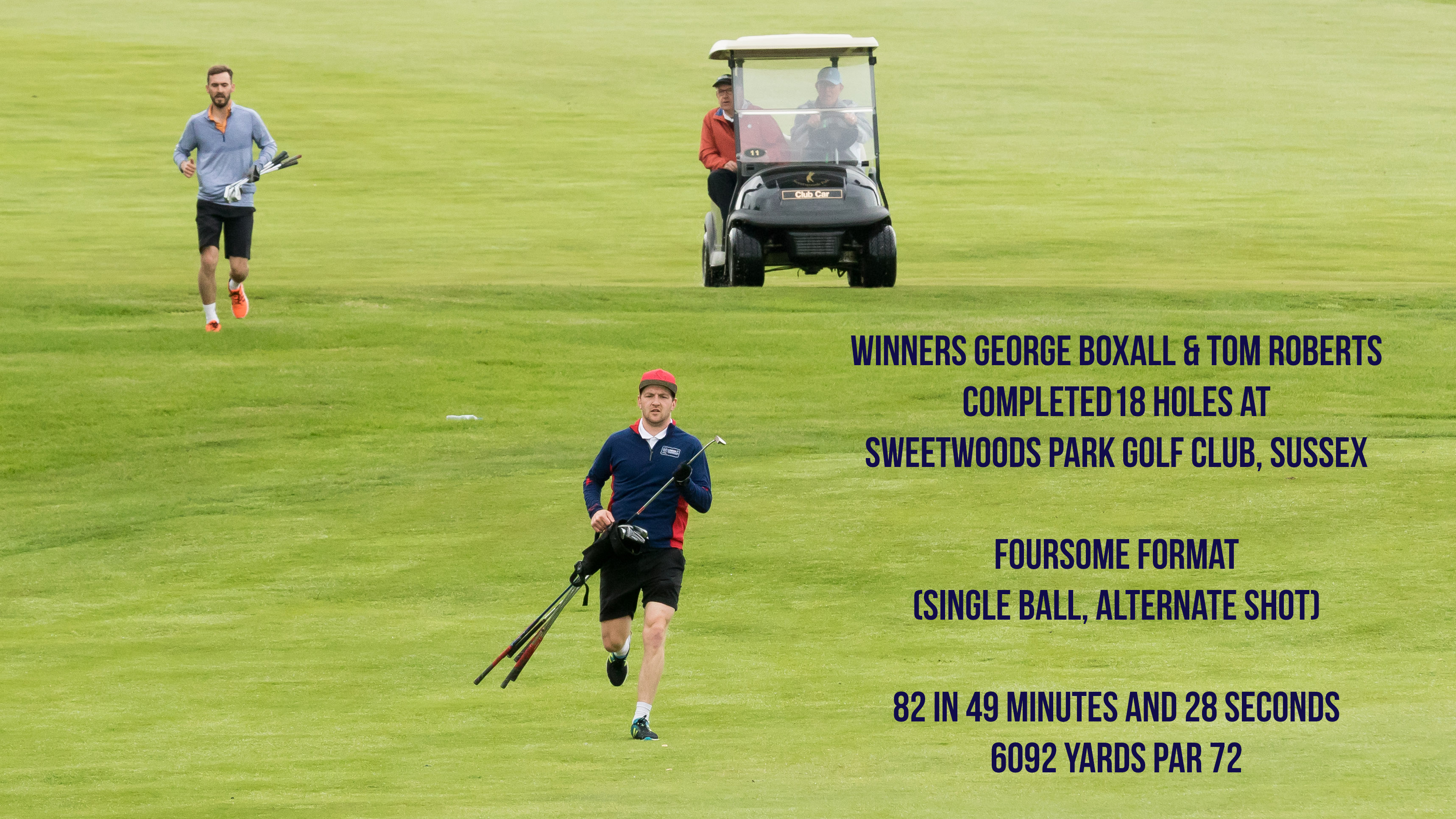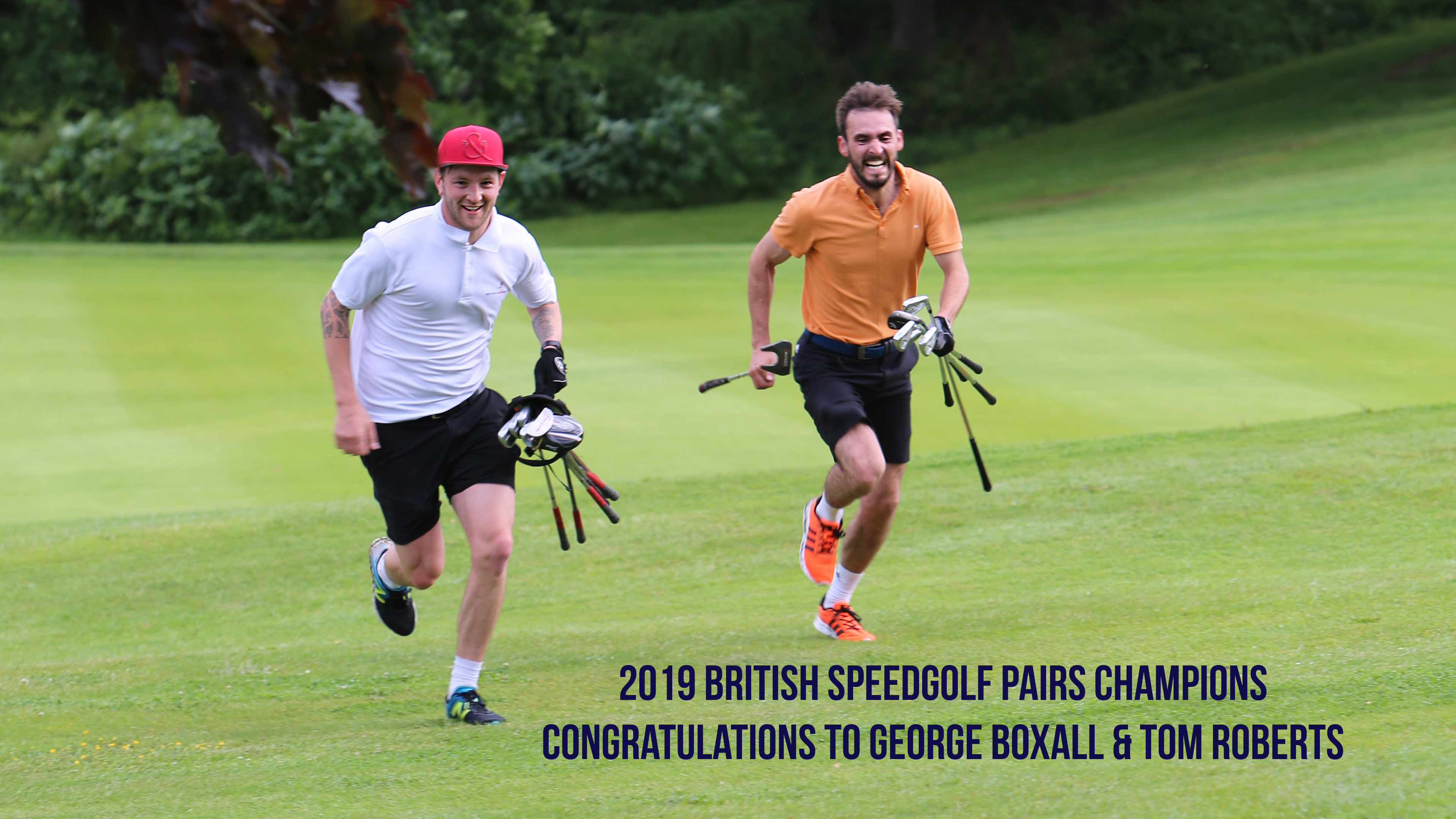 The 2018 British Open Speedgolf Championships!
In the Men's Championship event it was an intense battle for the title, the margin between the top three was very tight but Chris Benians did enough to defend his 2017 title and seal the victory;  he shot a round of 80 in just over 43 minutes giving him a Speedgolf Score of 123:21.  Australia's James McMaster was runner up edging out George Boxall to 3rd place. In the Women's Championship New Zealand's Liz McKinnon put in a personal best to take the Women's Title. She shot a staggering 76 off the Red Tees in just over 50 minutes, her Speedgolf Score was 126:41. French sensation Mariette Hilborne was runner up.
Read our Blog about the event
Also check out this news report from EuroNews
http://www.euronews.com/2018/09/10/speedgolf-accelerating-the-long-walk-spoiled
Chris Benians 2018 Speedgolf Score
Chris Benians 2018 Speedgolf Score
James McMaster 2018 Speedgolf Score
Liz Mckinnon 2018 Speedgolf Score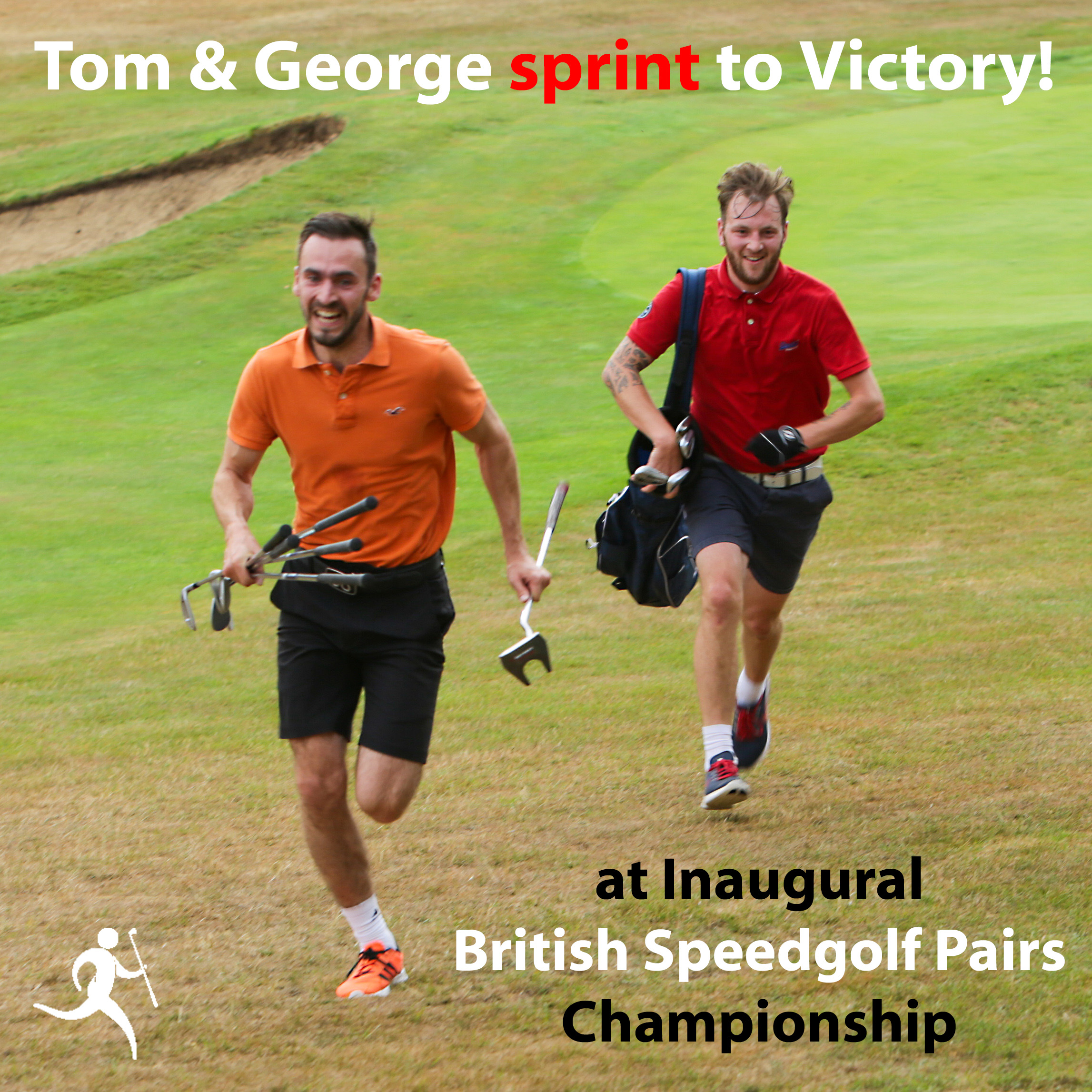 British Speedgolf Pairs Championship George Boxall and Tom Roberts win Inaugural British Speedgolf Pairs Championship!
In very warm, humid conditions George and Tom completed their 18 holes in just over 41 minutes! Their Speedgolf score was 122:06. Not far behind was Chris and Jamie who took the best golf stroke score of the day shooting 79 in just shy of 48 minutes. The fast course played havoc with the short game but all who competed should feel very proud of their achievements.
British Speedgolf Rocks!
Check out this photo montage from the 2017 British Speedgolf Open Championship.
Chris Benians wins 2017 British Open Speedgolf Championship!
Chris Benians wins the 2017 British Open Speedgolf Championship by the smallest margin imaginable! Chris won with a Speedgolf Score of 116:13. Runner up was George Boxall who was tantalizingly close with a Speedgolf Score of 116:17, the closest margin in any Speedgolf tournament! Congratulations to our new Ladies Champion, Lizzie Taylor.
The Novice winner was Simon Wooderson.  All completed 18 holes.
New for 2017 was the 10 hole Team Pairs event won by Piltdown Pioneers!
Magnificent performances from all those at the Top of the Leaderboard 2017 British Open Leaderboard check out their scores. We still can't quite believe how tight it was for both the Men's TOP FLIGHT and the WOMEN's Event!
Congratulations to all those who competed, a magnificent effort on a stunning course. – Well done!
Please help us gain further recognition for our Speedgolf participants by sharing the press exposure we have attracted! Check out our Features and Articles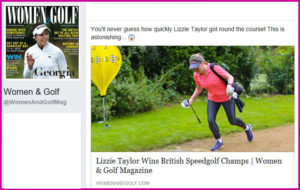 2016 British Open Speedgolf Championships
Dale Hill Hotel & Golf Club hosted the 2016 British Open Speedgolf Championship  on 14th August 2016. Located on the Kent and East Sussex borders between the quaint villages of Flimwell and Ticehurst, Dale Hill is part of the prestigious Leaderboard Golf Group and was our host venue for the 2nd year in succession.
Scroll through some of the photos from the championship below.  Watch this year's highlights
Chris Benians 2017 Speedgolf Score
George Boxall 2017 Speedgolf Score
Lizzie Taylor 2017 Speedgolf Score
Rob Hogan 2016 Speedgolf Score
Chris Benians 2016 Speedgolf Score
George Boxall 2016 Speedgolf Score
Emma Morgan 2016 Speedgolf Score