Turning Stone Resort was a stunning venue for the prestigious 2018 World Speedgolf Championships. This resort had splendid resources, not least an indoor practice area set amongst this golfing resort and casino.
Nearly all of the top Speedgolfers from around the globe assembled for one thing, to gain that elusive World Speedgolf Championship title.
Despite the amazing new Shenendoah Course, weather conditions were far from perfect. The course was saturated after unprecedented rainfall and temperatures were low, most competitors played a very cold round reaching only up to 10° C at its maximum. Woollen hats rather than golf caps were the order of the day but this did not dampen the Speedgolf spirit and hunger for success. Players were set off at intervals with the amateur divisions and women going out ahead of the men's top flight open event.
Mikko Rantanen set the bar high early on shooting 1 under PAR in just 55 minutes and 28 seconds giving him a Speedgolf Score of 126:28 and this was to prove unbeatable.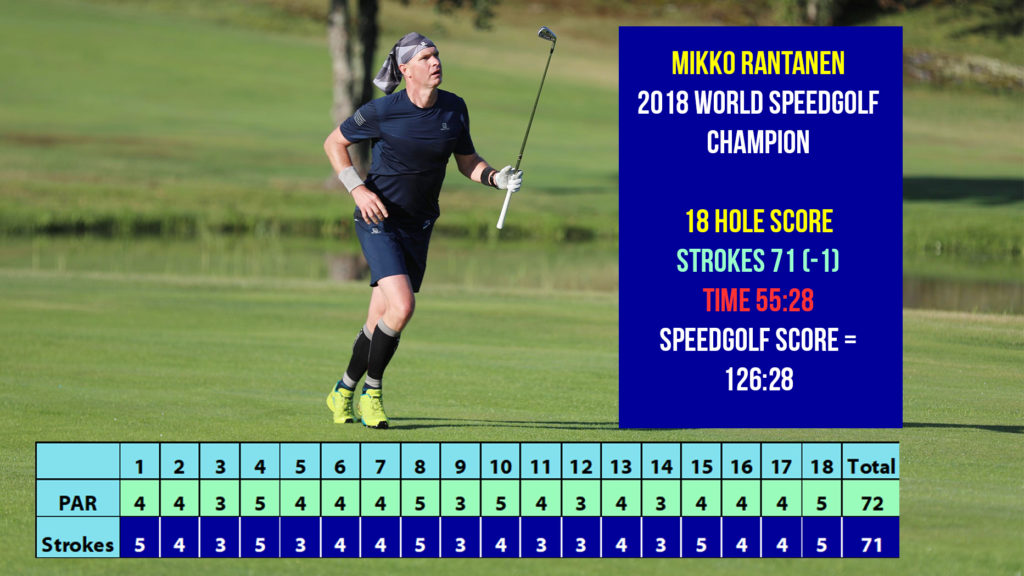 Britain's George Boxall made a valiant effort and came home 2nd fastest overall. The fastest time went to New Zealand's Jamie Reid, a rising star of the sport,  who finished in 47 minutes and 29 seconds whist shooting 79 to give him a Speedgolf score of 126:29 just 1 second separately him with the winner. Such is the nature and intrigue of Speedgolf that pits pace over accuracy to produce an exhilarating sport that is not easy to predict. Britain's Chris Benians shot another amazing round to secure 3rd place, a pleasure to see such consistency in the sport.  Finland, New Zealand and the UK took the top 3 places breaking the dominance of the US at past World Championships. Interestingly 5 nations were represented in the Top 10 places which is amazing for the continued growth of the sport, with newcomers France and the Netherlands set to hold events in 2019.
Lauren Cupp became the new World Women's Speedgolf Champion. Our own Mariette Hilborne ,who as a French national represented France, had a tournament best score narrowing missing the Bronze coming in 4th. Up against players who live and work golf with much lower handicaps she did amazingly well and just shows what an enthusiastic amateur can achieve.  Speedgolf  really needs more women to step up to the Speedgolf challenge and make their mark in global sport.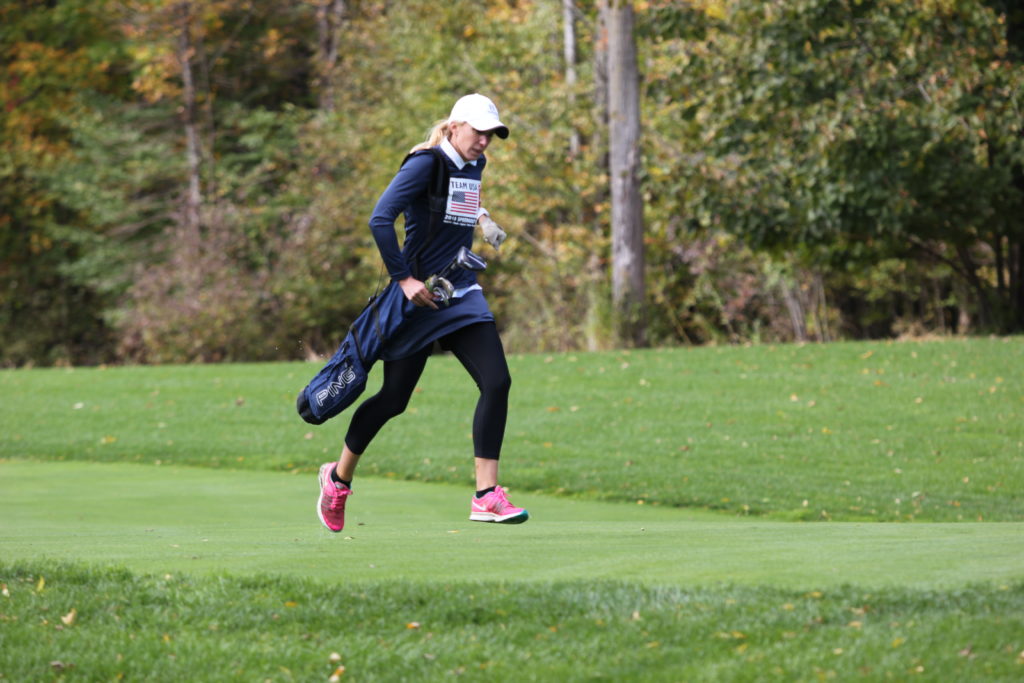 There were plenty of other amazing results; too many to mention so please check the full scores here.